The Eric Hoffer Book Award
The Eric Hoffer Book Award was founded at the start of the 21st century (with permission from the Eric Hoffer Estate) to honor freethinking writers and independent books of exceptional merit. The commercial environment for today's writers has all but crushed the circulation of ideas.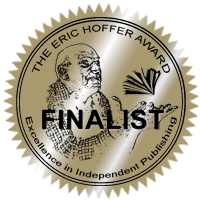 Throughout the centuries, writers such as Emily Dickinson, James Joyce, Walt Whitman, and Virginia Woolf have taken the path of self-publishing, rather than have their ideas forced into a corporate or sociopolitical mold. Today, small and academic presses struggle in this same environment. The Hoffer will continue to be a platform for and the champion of the independent voice. Winners of the Hoffer are given prizes, honors, and worldwide media exposure, as well as being covered in the US Review of Books.
The Eric Hoffer Award judges have selected retired Major General Craig B. Whelden's book, "Leadership: The Art of Inspiring People to be their Best" as a 2021 Finalist.
Major General Craig Whelden,
U.S. Army (Retired)
Served 30 years in the Army followed by another nine as a member of the Senior Executive Service for the Marine Corps.
He is a global Fortune 500 speaker and the author of a three-time award-winning, #1 international best-selling book, LEADERSHIP: The Art of Inspiring People to Be Their Best.  He now resides in Bluffton, South Carolina.